Chillventa eSpecial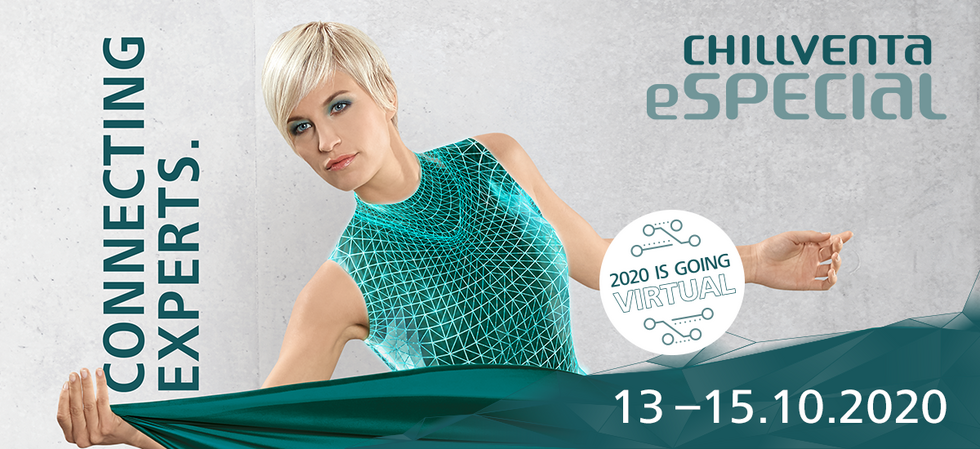 Be part when the experts from the international refrigeration, AC & ventilation and heat pump community meet online in 2020!
What's on offer at the Chillventa eSpecial on 13 - 15 October 2020?
Over three days, participants from all around the world will meet on a virtual platform to make contacts, share knowledge and work collectively to drive innovations in the sector. As an exhibitor at the Chillventa eSpecial you will benefit from Chillventa's reach as the leading international exhibition and will have the opportunity not just to position your products prominently but also to dispatch your sales team during the event to chase new contacts and interesting projects.
We believe that direct personal discussions are extremely important: During the event you will have access to various communication channels to quickly contact participants that interest you. In this context we provide you with support in the form of a sophisticated matchmaking system that suggests best matches for your requirements from among all participants in the event. Take advantage of this opportunity to expand your network and meet interesting new contacts, even if only in the virtual space this year!
The Chillventa eSpecial will be accompanied by the Chillventa CONGRESS on the first day and by a high-calibre programme of presentations on the second and third days.

We'll be posting more information soon on the event and your options for taking part.